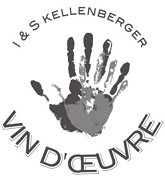 Vin d'oeuvre
Isabella & Stéphane Kellenberger
Gintig 4
3953 Leuk Stadt
Tel. 027 473 38 38
Mobile 079 793 37 87
We are happy to welcome you from Monday to Saturday for a wine tasting.
We do not have regular opening hours and are only open by appointment.
Public events and open cellar days can be looked up in our agenda.
For further information don't hesitate to contact us.
How to find us:
By public transport: Take the train to Susten/Leuk SBB, then the bus (direction Leukerbad) to the stop Leuk-Stadt. From the bus stop to Vin d'oeuvre it is a 200m walk: the shortest way is to cross through the school area and turn right – you're there immediately.
By car: Take the road in the direction of Leukerbad, enter from the north side into the village (do not listen to your GPS, most of the time it's misleading through very narrow streets).
Vin d'oeuvre is signposted above the bus stop "Leuk-Stadt" on the right side of the road.
There is a school building (known to locals as OS - large, gray building with red blinds) – turn into the road, drive across the parking lot, and follow the road downhill. You'll find us on the left.