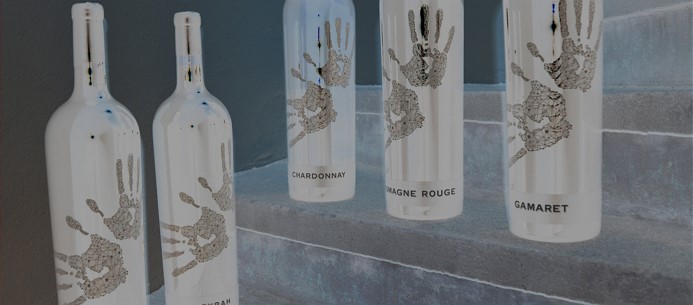 Big bottles: Jeroboam
The shelf life of a wine goes hand in hand with the size of the bottle. The bigger the bottle, the longer the wine stays young in it.

Since May 2016, a selection of our fine aging wines is sold in 3 liter bottles.

The double magnum is marked by our two hands, which are applied to the glass in an elaborate screen-printing process. Since the bottle is too tall to fit in one of the large kilns, it is made as a unique piece by hand in Zurich. The design was created by Gabriel Giger, a well-known graphic artist from our village. The label was printed in Sierre. Only the glass was cast in France. So, an almost thoroughly Swiss craft product and an unusual and beautiful gift for special occasions!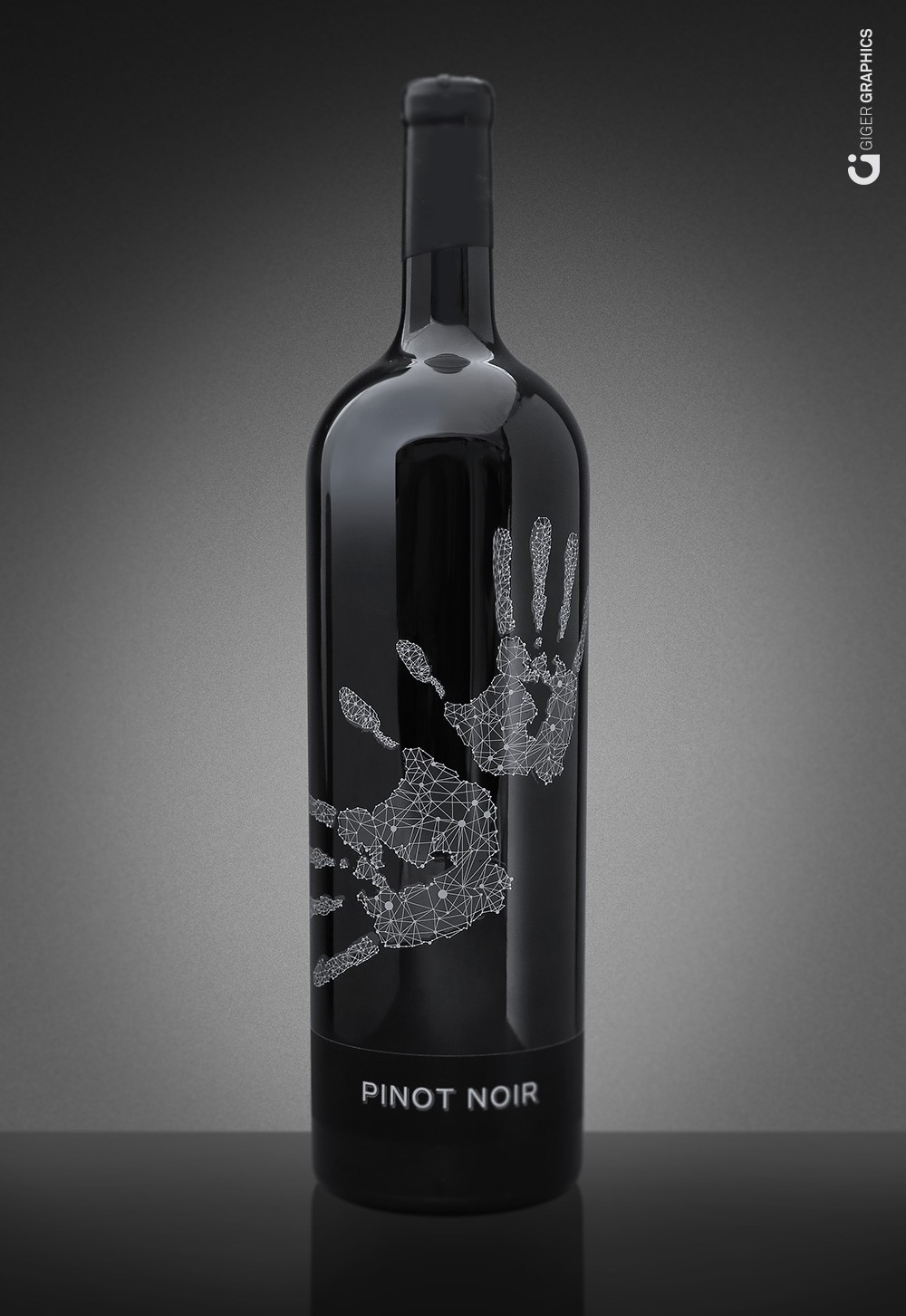 Design and picture: Gabriel Giger
The following wines are available from us in limited edition:
Chardonnay "serendipity", Fr. 180.00
Pinot Noir "noblesse oblige", Fr. 175.00
Humagne Rouge "born to be wild", Fr. 165.00
Gamaret "flames of desire", Fr. 170.00
Syrah "love never dies", Fr. 220.00

On the bottle we charge an additional bottle deposit of CHF 30.--. The empty bottle can be returned for recycling.