Our white and rosé wines Chasselas AOC Valais 2022
a sigh in the sky

We love its floral aromas, its long finish, its fine tingle and the insatiable call for more. If heaven drank wine, it would sigh with pleasure at each sip.
CHF 10.50 / 50 cl
CHF 15.00 / 75 cl Johannisberg AOC Valais 2022
anywhere anytime
The pathfinder among our white wines. Adaptable and yet independent - always ready and versatile, from aperitif to a cheesy, happy end. We serve it dry. Humagne Blanc AOC Valais 2022
born to be wise

A delicate grape variety with discreet aromas of green apple, citrus and pears.
A white wine with good aging potential, whose aromatics become even more (!) interesting with increasing years. Pinot Gris AOC Valais 2022
le gris en rose
Its delicate salmon pink hue comes from the maceration period, that is, the time when the juice comes into contact with the skins of the berries, thus acquiring its color. This pressing process is used before the grapes are crushed and lasts 4-6 hours. The result is stronger colors and more intense aromas.
...and then, there is an air of la vie en rose...
Chardonnay AOC Valais 2022
serendipity
The fact that we have a Chardonnay in our range could be called a happy coincidence - a twist of fate, because we were just in the right place at the right time.
Of course, we did not leave its aging to fate: Aged for 18 months in French oak, it develops aromas of yellow, tropical fruits - and yet it remains unmistakably a typical Chardonnay!
When you uncork it, we wish you a little moment of happiness - serendipity, that is.
CHF 36.00 / 75 cl
CHF 76.00 / 150 cl
from CHF 210.00 / 300 cl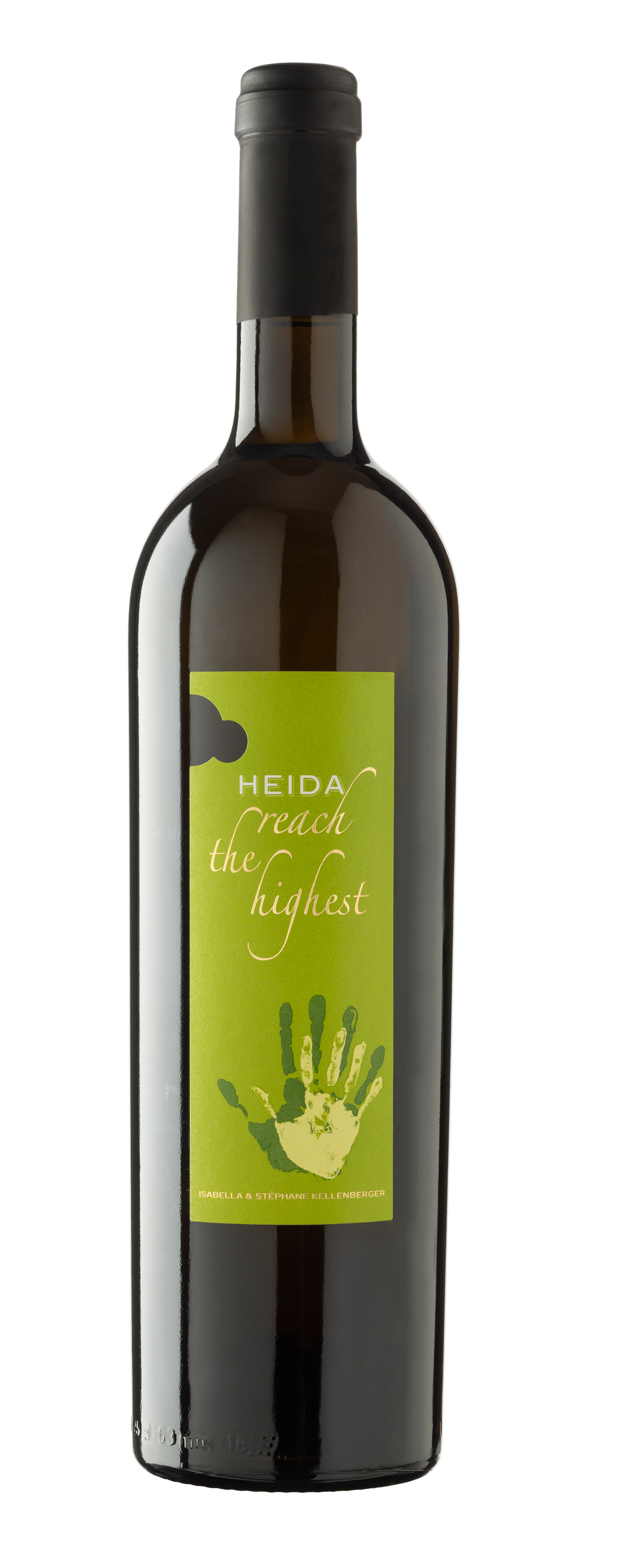 Heida AOC Valais 2022
reach the highest
We planted this Heida in 2010 in the highest vineyard in Europe at an altitude of just over 1000 meters.
Heida, Païen or Savagnin blanc as it is called in other wine regions, is carried by a strong acidity. The aroma is rather neutral, it belongs to the family of non-aromatic Traminer.

Viognier AOC Valais 2022
trip the light
Viognier is one of our favorite grape varieties. Which is why we planted it in Raron in 2012. In 2016, we were able to press the very first vintage, which we immediately aged in wooden barrels. The typical Viognier aromas of apricot and peach are elegantly complemented by delicate oaky notes.
An aromatic white wine that makes every occasion a celebration!


Rosé AOC Valais 2022
live love laugh
What does the summer taste like? Like a mild, relaxed evening on the lakeside, of laughter and fun with friends, of love and of "oh, if I could capture the moment forever...".
This rosé wine was selected and pressed from a Pinot Noir parcel in Leuk. Its maceration lasted all night, which explains its bright color and intense aromatics.
Please drink as you feel, young and crisp!