Experience wine
about small and large events around the wine

With the beginning of the harvest season in September, the end of the year always comes within reach. We look back at our festivities of our 10-year company history, as the year was peppered with small and large events:
In April, we celebrated "Enjoying Valais wines with all your senses" at the Schöngrün restaurant. Eliane Amherd, a Valais musician based in New York, sang songs from her current record La Dégustation as an homage to the wines served from four different wineries, and there were tasty creations from the Schöngrün kitchen to match.
In June followed a Wine & Dine at the Moosegg restaurant, which took place in a very personal setting. The large table at which all the guests sat - you could call it an indoor tavolata - created space for conversations between strangers and friends and remains a fabulous memory.
Another event turned out to be a cultural piece of gold : This year Visarte Valais Wallis celebrated its 50th anniversary and this with the exhibition "da-là" in Martigny and Leuk. The Manoir de Martigny organized "La Dégustation AOC" on one evening, where usually a winemaker talks about various works of art in the exhibition that spoke to him personally and serves a wine to go with it. It was surprising how personal and intimate this moment of enjoyment - where art and wine harmonized - was for all its participants. We thank the curator, Julia Taramarcaz, who had taken the time to show Isabella the exhibition beforehand.
Our retrospect on the big wine weekend
On August 25/26 we celebrated our company anniversary: 10 years of Vin d'oeuvre. There was a lot of wine, but even more than wine, the weekend left impressions, experiences, and emotions.
The olfactory experiment
We started with an olfactory journey in which Richard Pfister, Oenoparfumeur, went into detail about individual aromas of some selected wines. The resulting experience revealed that anyone can discover and describe aromas in wine. Moreover, the descriptions of the wines tasted differed significantly from a standardized description. Taste experiences are subjective in nature and, while they can be influenced by others, they cannot be imposed because each person perceives and interprets scents individually.
Wine, music and poetry
In the evening, a poetic reading with a concert around the theme of wine took place at Leuk Castle. Wine as an inspiration for music and poetry can entertain in a sensitive, loud, sad as well as cheerful way. The Terracielo ensemble played everything from tango to jazz and waltzes, and Marie Linder and Judith Zumstein read and entertained along with each wine served.
Discovering aged wines
On Saturday we presented three older vintages of each of four different grape varieties. Matured wines are rarely found on sale, but are very popular with collectors and wine connoisseurs, because if you let a wine mature in the cellar, the aroma changes, as well as its complexity. Beautiful, old wines delight a connoisseur's heart, because here it takes a little more practice, understanding, as well as patience to properly interpret and appreciate a mature wine. Verticals, as the tasting of several old vintages of a wine is called, are often exciting for professionals - offering an insight for all allows an interesting exchange between wine lovers with good and moderate knowledge. So that the wines are not commented only by the makers, we invited Emmanuel Charpin, oenologist and co-director of Château de Villa in Sierre, as a neutral commentator on the wines. The focus was not only on the aromas in the wine, but on the harmony between aromatics, acidity, type of aging, as well as the growing region and the vintage in general. It was astonishing that older vintages could sometimes hold their own against younger ones and that the influence of the weather during a wine year has a qualitative effect on the wine, which could be easily determined and emerged during our discussions.
The vineyard hike rained off
In the afternoon, a vineyard hike would have been on the agenda. Rain let us stay inside, where we accompanied our lecture with leaves, grapes and sarments. At the end of August, the color of most grape varieties has almost completely changed, and we were able to provide insights into the different grape varieties, their ripening period and the optimal harvest time, as well as an impression of the work in the vineyard.
The marriage of food and wine
To end the weekend gloriously, we organized a Wine & Dine at the Bodmenstübli restaurant. With such an event, we celebrate the connection between food and wine and the way their combination tickles the palate, delights and sometimes even leaves you wanting more. Table culture is one of the greatest pleasures of our society, how beautiful and unforgettable impressions remain in a cheerful company, where entertaining stories are told and delicious food is served.

We would like to take this opportunity to thank once more all those who actively supported us in organizing these events - whether in the background or visible to all, each event was unique and showcased wine in its very own way. A heartfelt MERCI also to our guests, because without them there would be no events!
again availabe
in our shop :
Chardonnay
Viognier
Humagne Rouge
NEW :
Completer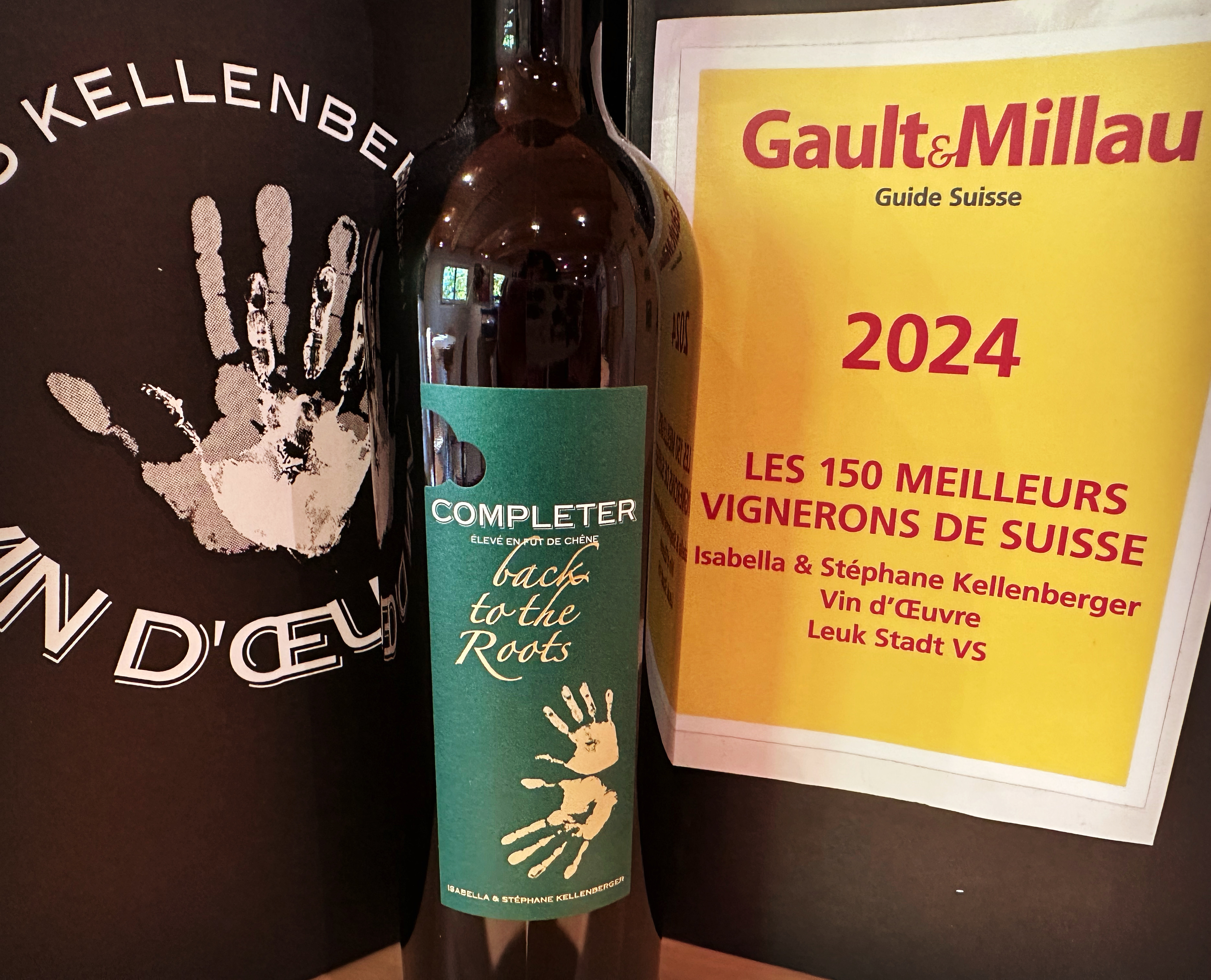 upcoming events :

Dec 15 / 16
Advent - tasting
in Leuk